Coconut oil is undoubtedly a superfood and is hugely used in Indian homes. In this article, we will talk about the benefits of coconut oil. First, let us know what exactly coconut oil is.
What is Coconut Oil?
The main fruit is grown in the coconut palm tree. The kernels of the original fruit are collected and then the oil is extracted from them. Also, oil can be taken from the raw coconut as well.
Coconut Oil is extremely beneficial for those who are suffering from diabetes, heart diseases, and many other serious issues. It has lauric acid, Vitamin-E, phytosterols, etc. It works as an antioxidant and has qualities like antimicrobial, etc. Coconut oil has a unique impact on health. When taking regularly in a proper way, it leaves a positive effect on the body.
Promotes brain health
Coconut has many health benefits. From curing serious illness like Alzheimer to repairing skin problems, also it helps in recovering from dementia. One can analyze improvement from these illness with regular use of coconut oil. Coconut is extremely beneficial for brain. The ketone in it helps in providing energy to the brain, when brain is short of energy.
Having food made of coconut oil improves the overall health of body, including physical and mental. It also is helpful in burning fat. Its amazing benefits may awestruck you once you get to know its awesomeness.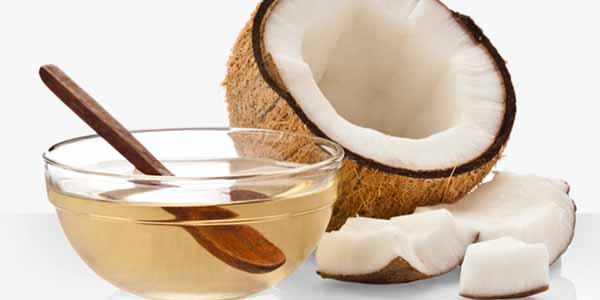 Helpful in burning fat
You must have heard people saying that Coconut oil burn fat. Well this true. People in today's world are really worried about their body gaining fat. It is indeed a big issue among most of the people. However, according to studies, people after including coconut oil to their food, noticed significant weight loss.
Coconut oil contains saturated fats and these effect different body parts differently and are most beneficial. These fatty acids leads to weight loss. When these acids burn fat they supply energy to the whole body.
However people have different body tendencies, and one thing is important to note that only restricting calories will not lead to weight loss, but the source of calories is important too. Here it is important to know that coconut has to be consumed in a balanced way. It eaten more than usual, it may lead to an easy weight loss.
Reduces heart risk
The fatty acids found in coconut oil reduces heart risk. It basically increase the amount of HDR, which is good cholesterol in the body, which is beneficial for heart, thus reducing risk factor. Those people who are conscious about their health make sure to consume coconut oil on a regular basis and in a balanced way.
Coconut oil is helpful in menopause
Women must be quite aware of the fact that menopause is the most painful, unusual, irritating phase of life. It may also lead to any risky cardiovascular illness. When the body is suffering from lack of estrogen hormone after menopause, then the working of cardiovascular is effected badly. It literally results in body disfunctioning, bad digestion, vascular inflammation, and more. And these serious illness easily takes a person to hypertension, stroke, diabetes, etc.
Hence, for women, it is suggested to start consuming coconut oil (with the suggestion of the doctor) on a regular and a balanced way. It promotes good cholesterols in a lady body which is helpful improving lipid profile after menopause. This leads to less risk of cardiovascular.
Health Benefits of Coconut Oil
Coconut oil is a savior from any kind of infection or small weather issue.
Kills bacteria or any viruses and keeps the body healthy by strengthening its immunity system.
It promotes good cholesterols, its nutrients helps in reducing the risk of heart diseases
Promotes weight loss
Among many benefits of coconut oil, one is, that it helps in weight loss. You may be amazed to know that having coconut oil in a balanced way may reduce your hunger. Reducing appetite affects the body in a positive way because only the necessary food is being filled in the tummy. This reduced body weight remains for a longer period. Also, it helps in burning more fat and storing energy in the body.
Silky and strong hair
For those who are suffering from hair damage, it is better to treat your hair naturally, start having coconut oil immediately. Massaging the oil on head and hair is also very beneficial. It also acts as a hair sunscreen.
Interesting Uses for Coconut Oil
Removes make-up from eyes
Prevents stretch marks to stay on the body for long after pregnancy
Applying directly on the skin removes aging marks.
It is a sunscreen for both hair and skin.
You may replace coconut oil with any chemical cream you use.
The body feels rejuvenated if .body massage is done by coconut oil
Heals infection if any.
Coconut oil when mixed with apple vinegar and applied on hair, it acts as a treatment to kill lice.
If blood is coming out from the nose on weather change, coconut can be applied.
To avoid mosquito bites, the massage of coconut oil should be done.
Skin glows instantly and dryness vanishes when coconut oil is rubbed in harder parts like elbow or foot.
Massaging foot with coconut oil regularly repairs the foot.
Sarvyoga takeaway
As we mentioned previously also, each body has a different structure and type. Applying coconut oil externally or consuming it in food should depend upon the body type. One must discuss with the doctor or analyze oneself for any after effects while using coconut oil.