How smile makes a difference?
Yes, your smile can create magic in your life, don't be a miser at laughing; start practicing Hasya Asana and feel the change.
Hasya Asana or Laughter yoga is a unique and simple technique. It is the combination of empowering cheerful activities/exercises, laughing which relieves the tension.
You can change your stressful life by laughing and you can realize, your smile makes a big difference. Laughter Yoga is not only about to laugh; but it also includes gentle, soothing Yogic stretching along with some vital breathing techniques (Pranayama), rhythmically clapping and chanting the sound HA HA HA HA HO HO HO in a group, at first sight, it seems like fake laughing but daily practices convert in real laughter.
The way of Laughter Yoga leads that individual can laugh one's way of gaining joyful health and also to improve overall well- being and give world peace by self-transformation.
Just go to your near park or any peaceful environment; raise your hands to make some waist twist and start laughing without any hesitation. In office if you have a work burden then try Hasya Asana; it really works for you.
When Hasya Asana becomes came in a light?
Hasya Asana or Laughter was come into being & practice by Dr. Madan Kataria a Mumbai based family Physician. In the year of 1995, he started his first laughter club but he was unknown that one day Laughter Asana has been a catalyst for more than 5,000 clubs of Laughter in 40 other countries of the world. And the interesting thing is that most of them are free of cost. So, there is no cost for laughing and you don't have to pay tax for extra laughing.
Many critics of Laughter Yoga say it useless howling and say that really stress-relieving solution is to be found in inner stimuli in comparison with the bare physical activity of laughter. But somewhere along the line, it has been proven, that Hasya Asana is good for the individual body, mind & soul. In Today's running world everyone needs laughter. Hasya Asana starts with simulated laughter, then really starts to affect the subsequently the body and mind in a positive manner.
Now many laughter clubs, Laughter therapy center is running to provide healthy laughter, and along with they conduct grounding dance and meditation. Now a day Laughter yoga is becoming very famous for its strong and easy to do the workout. That energizes your body and opens up the deep layers of the subconscious mind. One of the important points about Hasya Asana which makes it famous is it easily releases all negative emotions of an individual in the right way.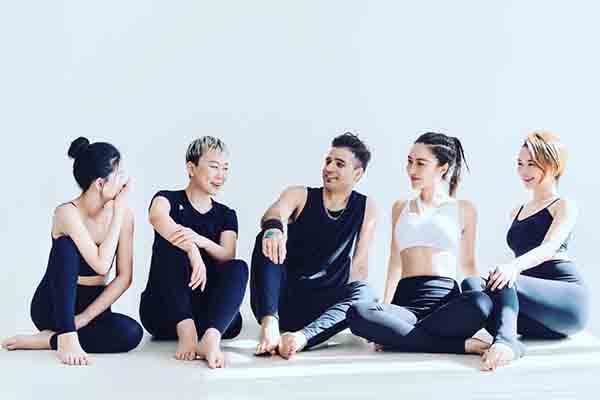 Laughter Yoga (Hasya Asana) Benefits
Hasya Asana offers you numerous benefits.
In Laughter Yoga, deep breathing is very important for relieving mental stress. Deep breathing makes your diaphragm stronger.
Laughter Yoga is the combination of both stresses – busting style which is very effective for cop up with stress. Stress is the major cause of lots of diseases by the daily practice of Laughter Yoga helps to live a healthy and happier life.
Laughter therapy increases deep diaphragm breathing, by Hasya Asana oxygen-rich blood air travels deep into your lungs from where it is transported to the various body parts by blood.
Hasya Asana boosts your immune system and gives positive psychological well-being of an individual.
It is said that "laughter is the best medicine when you are sad or feeling depressed. But it's difficult to laugh at this condition (sad, angry and depressed) daily practice makes it easy.
Recent research shows that Laughter Yoga plays an important role to manage diabetes by lowering the sugar levels of blood.
If you don't have ample time to perform full yogic season then, try once this Asana or therapy.
Hasya Asana is the best medicine for your heart and best stress – buster along with the best anti-aging also.
Laughter Yoga is also known for its natural painkiller nature, beneficial for patients with Asthma and Bronchitis.
Laughter sets you free and so you will feel awesome.
Last but not least: Laughter is the best medicine for all human beings.
Prayer for all Human Beings
Om Sarve bhavantu shukinah
Sarve santu niraamayah
Sarve bhadraani pashyantu
Maa kaschid dukha – bhaag bhavet.                 
Meaning
May all be happy, healthy and enjoy prosperity along with no one suffer.
(Yes your smile can create a huge positive difference in your life)