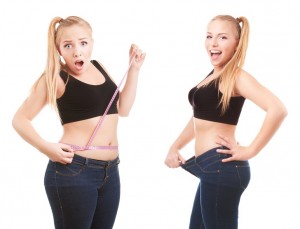 In today's fast running Technological world, people live their life style according to their work, not according to themselves. Now a days every men is becoming workaholic, and they have very hectic schedule, they dosesn't have ample time for themselves, they give  their whole time to work. Work comes first in their priority list, in their priority list their health is not included.
Why most of people don't give full attention to their health?
In our views, or what we think, Now a days every Men or women want to be successful and famous, and earning big amount of money. For this they continuously working, doing overtime or late night shifts and running for fulfill their needs. While doing work they don't give relaxation time to body and mind. By this they totally ignore their Health, and problems start from here, and slowly- slowly bad habbits are added to their life style, like smoking, drinking  habits, eating fast food.
What people earn from this type of lifestyle? From this type of lifestyle people earn Obesity, Anger, frustration, depression in free of cost.
They are addicted to take fast food for cooling down their hunger. They like ready to eat types of meals or food products, why most of working people like or prefer ready to eat meal or food products? Because they don't have enough time to make their food by self, they dedicate their time to only work, or hanging out with friends or going to pub or late night disco, but they don't give their time to make their lifestyle systematic or according to nature.
While working or in a working place many people get depressed by the pressure of work, by this they smoke or eating fast food for overcome their depression, frustration. Eating fast food and late night work. These are the most important reasons of obesity (over weight).
Reasons for Obesity (Over weight)
One of the most important reason for obesity is living opposite life style in comparision to Nature. In our earlier article we mention the Rule of Nature. What nature says? Nature says : – "Early  to bed, early to Rise makes a person healthy wealthy and wise") Many people works in night shift, for them it's tough but not impossible, late night workers just trying to wake up 5 minutes or 10 minutes earlier. Slowly – slowly increase the time. 
Depression is also the important factor for obesity, because many people eat fast food for getting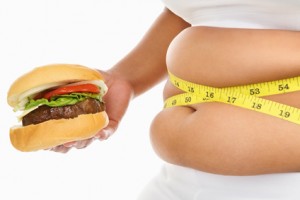 Over from depression or smoking.  Eating fast food at the regular interval is also an eating disorder by which slowly – slowly the weight of Men and Women is rising and in starting stage they totally ignore this problem, and when this problem is turning in the big problem it's very late. And it's very hard to lose weight in this stage, and people have only one solution Gastric bypass surgery Successful rate of this surgery is only 5%. If you change your habit and makes yoga as your life style than obesity can't touches you and this is free of cost.
One and only thing is just change your lifestyle and eating fast food habit. And Obesity is the houses of other problems also, like High blood pressure, sugar, heart – attack, loss of stamina, joint pain, and weak eye sight etc. So don't take Obesity lightly.
How to cure Obesity problem by yoga
First of all trying to wake up early in the morning, and drink one or two glass of Luke warm water with honey and lime empty stomach,  Add one table spoon of honey or same amount of lime water juice but remember one thing don't mix honey with lime juice in water. It's your choice weather drink luke warm water with one table spoon of honey or lime water.
Suppose you drink luke warm mix with honey in first day, than in second day drink glass of luke warm water mix with lime juice. Than next day again drink luke warm water mix with honey. Try this daily.
And one important thing trying to eat home made meal avoid fast food.
In breakfast take 2 chappati with green vegetables, and one fruit daily. Do not eat or take butter or Ghee in large amount.
Eat potatoes and rice in very less amount.
And take Aloe veera juice daily mix with amla juice.
yoga for weight loss
Pranayama  is also most effective for losing weight. And meditation do all these with eye closed, sankh prakchalan and Gajkarni is also the very effective yogic process . Practicing yoga on a daily helped many people in reducing weight.
Note : –  Do yogasan and pranayaam under a yoga instructor. And do atleast 10 minutes exercise or yoga.
Problem of obesity is find more in urban or metropolitan cities. In India there are about 70 to 75% of people who are suffering or facing this problem. Almost three out of four people is suffering from obesity.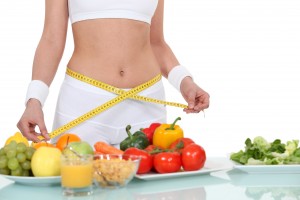 Obesity is the worldwide problem. In every country most of people suffering from this evil (Obesity). We use the word Evil for Obesity because if a Men or women is suffering from this problem than they automatically faces problem like Sugar, High blood- pressure, maximum risk of heart attack. By which many people will die every year in every country. It's a serious problem for every country. 1/5 men are extremely obese and 1/7 women are extremely obese, maximum age risk for obesity is 28 to 38 years.
So friends don't worry about this problem, it can be cure, we are trying to make your life is healthy with happiness. Our work is just giving simple tips of yoga and daily routine, but final decision is yours , it's all up to you whether try our suggestion or not. Friends for you we provide simple tips related to your daily routine, by trying to do these suggestion or tips you can live your life healthy and peacefully. We want every people live a healthy and peaceful, tension free life, it's our goal. Please try these simple yogic tips daily. And remember one thing "Early to bed, early to rise makes a person healthy – wealthy and wise." This is the simple nursery kid's rhymes and this is the most important sentences for our daily lifestyle.  At first sight this sentences seems very simple but very important and this is the basic rule of Nature. Don't do anything which is totally against to nature.