Who doesn't desire shiny hair! No one may be. We all have a dream, to have a flawless face and perfect looking hair. We take all efforts to make our hair look stylish and sexy. Chemical treatment, wavy, rebounding, smoothening, blow-dry, temporary straightening, puffs, and whatnot. Then later, we end up wasting too much money and then start with damaged hair treatment. This leads to nothing but worse hair, day after day.
Try this for Damaged Hair Treatment
Heating hair can damage your hair seriously. Avoid styling your hair severely. Using hair straightener or curler can burn your hair and make them extremely dull. If you really want to make them stylish, then the air dryer is a good option.
Make sure that you minimize or avoid the heat and chemical styling treatments. Go for air drying, if you have time rather than grabbing your hairdryer.
When you feel your hair are going frizzy, instead of styling them too much with any equipment, go for open hair, apply gel, or make a pony, braid or simply tie your hair and make a bun. Do a simple hairstyle so that your hair don't fall.
Identify your Hair and do the Damaged Treatment
Pick nature-given or ayurvedic shampoo. You may also apply natural hair serum, conditioner, etc. If not natural, make sure your shampoo doesn't have any chemical or harmful content. Regular use of chemical shampoo can damage your hair completely.
Analyze your scalp-type and choose your products accordingly.
Oil massage is the best. Take a little amount of oil and heat it up a bit, and take a hot oil massage. Repeat this massage twice a week. It gives shine and makes your hair healthy.
Hair Masks are the Best Treatment for Damaged Hair
Hair masks are undoubtedly best for treating hair damage. Applying regular hair mask fulfils the purpose to repair your hair. Usually, hair losses their moisture from within and looks dull. Hair masks help the hair to regain their moisture and gives a shiny look. You may also make hair masks at home:
Olive oil Hair Mask
5 tablespoon of olive oil, add an egg. Beat both of them together and spread the mask on your hair nicely. Make sure it reaches the scalp and all the hair. After keeping this mask for an around one hour, wash it off with normal or lukewarm water.
Don't forget to wash it again with shampoo to remove the smell of the egg.
This is a healthy mask. It will repair dry, unhealthy, dead hair and make your hair shine like never before. It helps hair regain its moisture and nourishes them.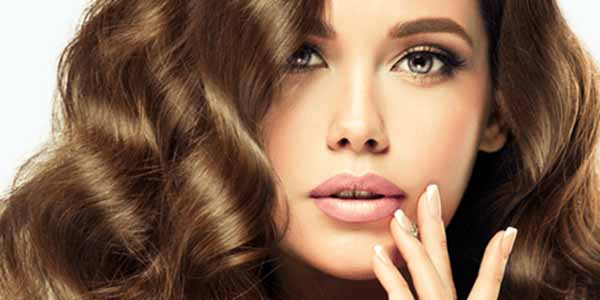 Remember to do After Washing your Hair:
DO NOT rub your wet hair by the towel. Instead, pat them lightly and gently.
DO NOT FORGET to apply a good quality serum on your wet hair.
If you are going out, DO NOT FORGET to cover your hair with a stole or a dupatta.
Hair Packs for Damaged Hair Treatment:
Egg-Oil Pack
Beat 2-3 eggs and add 3 tablespoon olive or almond oil, add half lemon. Mix well, and apply on your clean hair. Massage. After 30 minutes wash it off with lukewarm water and then shampoo your hair.
Curry leaves-Coconut pack
Take a small pan, pour 2 tablespoons of coconut oil, and 7-8 crushed curry leaves. Heat it for 5 minutes slowly. After the oil is cool, apply it on the scalp and massage it. Get some warm water and put a clean towel into it, and wrap the towel around your head. Let the towel be on your head until it cools down. It is a natural hair spa extremely very beneficial for hair.
Massage
Massage hair regularly with hot oil of almond, coconut, olive etc.
Banana and Honey
Everyone wants soft hair. Banana brings fiber that helps in repairing the hair. Whereas honey gives nourishment. Both when applied on the hair helps in preventing dryness.
Take 2-3 bananas and 3 tablespoon honey. Mash them well. Apply the pack on your hair and scalp. After an hour, wash them off with cold water.
Coconut milk for Damaged hair Treatment
Coconut milk is excellent for hair health. Take half a cup of coconut milk and apply on your hair. Tie tight your hair so that your scalp and hair could absorb the milk. Wash it off with cold water after an hour. Repeat it thrice a week.
Mehendi pack
Mehendi is a natural conditioner. However, many people do not consider this as an option because they make hair really rough. But mehendi is effective on a certain kind of hair. So before applying mehendi pack, analyze your hair type, and make sure your hair aren't allergic to mehendi.
Take 8-10 tablespoon of mehendi, mix a little tea water, and if you want, you can mix an egg also. Mash the mixture and let it mix for around 8-9 hours. After it is ready, apply the pack on clean hair, do not leave for more than 2 hours on your hair. Wash it off with lukewarm water. If you have added egg in the mixture, then clean your hair with cold water.
Later, get a hot oil massage and leave your hair overnight. Then shampoo your hair and see the difference.
Amla Juice for Damaged Hair Treatment
Make it a habit of drinking amla juice every day. Amla is very beneficial for hair. If not juice, you may have it as a fruit itself.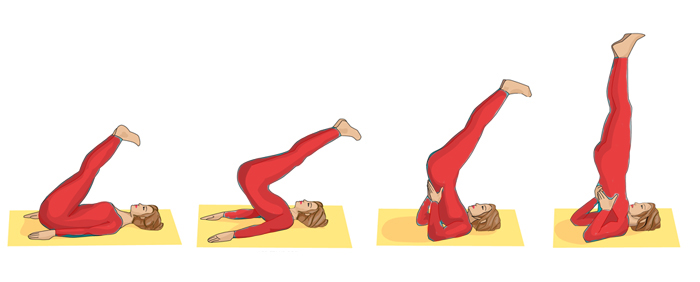 Benefits of yoga
Yoga benefits can never be overlooked. Pranayama is too good for hair. Practicing sheershasan, and regularly doing Sarvangasana the right way also improves hair health.
Sarvyoga takeaways
The treatment for damaged hair we mentioned in this article truly will help. Consistency in following these remedies is important. Analyze your hair type, and then apply masks accordingly. Last but not the least, yoga and physical fitness is very important. Do practice yoga on a regular basis with utmost discipline, and see your hair changing.