Everyone wants youthful and glowing skin. To acquire it, people smear various products over their entire face to uplift skin's texture. Even centuries ago, women used organic products to enhance their beauty. People still follow that tradition in recent times. They buy exotic and luxurious products to bring more glow and beauty. However, besides applying any organic or synthetic product, people can choose other alternatives.
Face yoga exercise is an effective way of bringing firmness and youthfulness to your face. By practicing and using some tools, one can have bright and younger-looking skin. Body yoga keeps your body healthy and firm. Similarly, face yoga restores your skin's elasticity to exhibit a younger look. You assume celebrities as your ideal due to their high cheekbones and prominent face textures. One could achieve all these goals by just following simple tips. Face yoga ensures to give a characteristic shape that well defines your features. Here are some exercises for face yoga.
Yoga face exercises for face uplift
It is a natural remedy to uplift your face, boost skin firmness, increase blood circulation, and relieve the lymphatic flow. The best time to perform these exercises is in the morning. Changes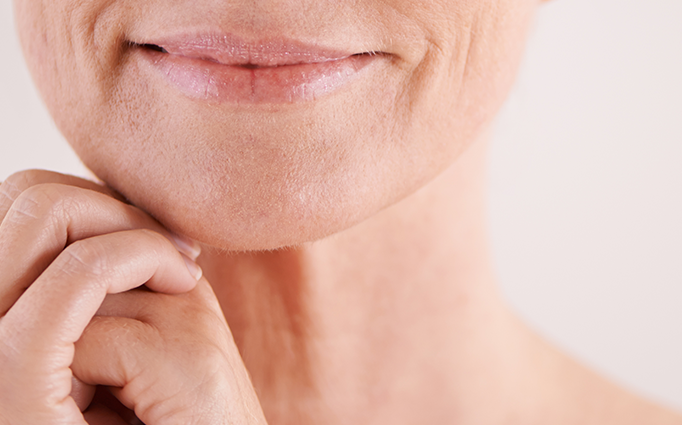 do not happen within a split second. Your face consists of around 50 muscles. Therefore, it requires time to bring their tonicity back. Face yoga exercises will increase blood circulation. More circulation means more oxygen and nutrients to the skin cells. In this way, these techniques also help regenerate skin cells. Before starting prepare your skin for face yoga exercise. Apply some moisturizer or serum to prevent any abrasive damage to the skin. You can also use derma rollers to facilitate the face yoga exercise.
●Lifting the cheeks
Face yoga has gained immense popularity among those who are more health-conscious. They exercise daily to restore their skin's elasticity. To give an uplift to your cheeks, follow these simple steps. With the help of two fingers, pull your cheeks towards your eyes. Then smile by raising your lips corner. Stay in this posture for approximately 10 minutes. This technique will flex your cheeks muscles. It will also cheer up your mood. By practicing it daily, you will observe a visible difference in your cheeks.
●Fish face yoga exercise.
The fish face yoga exercise is an excellent way of boosting your skin's firmness and elasticity of the muscles. You can easily do this exercise at your home. It gives a defined look to your cheeks and jaws by accentuating them. Pull your cheeks inward to create a depression in your cheeks to perform this. It will make a fish appearance on your face. Try to stay in this posture for 15 minutes. Now repeat this process approximately five to six times with an interval of 15 minutes.
●Eyebrow raising yoga exercise
Some people have droopy eyebrows. It makes them look dull and aged. Eyebrows are an essential part of your face that gives it a definite look. Therefore, it must be in its proper shape. The area around the eye is very delicate and loses its elasticity very early. It is significant to keep the skin around the eye firm and tight. To ensure it, perform the following steps carefully. Uplift your eyebrows and keep them as high as you can. Now hold that position with the help of your fingers for about five seconds. Repeat the same procedure 10 to 15 times. This exercise will restore the firmness of the area around the eye. You can apply the best eye cream around the eye to have better results.
●Jawline yoga exercise
The jawline is a defining feature of your face. Generally, a jawline determines the shape of the face. This yoga exercise will give strength to the jawline. Place both thumbs in the mid of your jawline. Now lower your chin until your thumbs feel this resistance with a slight force, and start gliding your thumb towards the ear lobe. It will reduce all the unwanted fat from your jaw. It is the best way to bid a farewell to saggy skin that prevents you from looking young and gorgeous. Everyone wants a tight cheek, neck, and slim face. This exercise will for sure meet their demands. You can also perform a neck exercise along with it. Move your head backward and pucker your lips. You can feel the pressure on the neck as the neck muscles are tightening. Hold this position for 5 seconds and repeat the same procedure for three times.
Conclusion
Most of the people do body yoga but neglect their face. Face is the main part and must be taken care of. Try to follow these yoga steps to bring a younger look to your face. All these natural things have no side effects. So a person can perform these face yoga exercises without worrying.