Well, we know, damaged skin is a big frustration. Every minute and every day you face irritation with your own skin. We also know how it is to feel after using so many costly chemical products and still dealing with the same condition. So you have tried all the beauty products in the market and none could repair your damaged-dull skin! Ready for an inexpensive treatment? We are talking about practicing yoga regularly for healthy skin.
Yoga and healthy skin…these are related to each other. The more you'll get involved with yoga asanas, the more you'll feel your skin getting healthy and you are refreshed from inside. When you start performing yoga daily, asana and their postures will make your body flexible, you'll get rid of stress, and away from any kind of disease or illness. Thus giving a healthy body. There are a few asanas practiced especially for healthy skin. In this article we will talk about those postures, just all you need is to be punctual and disciplined in order to get your glowing skin back.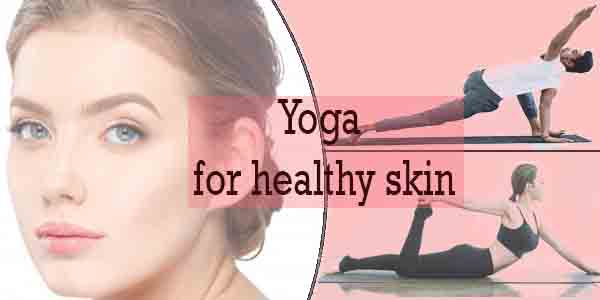 Best Yoga for healthy skin
Sarvangasana
In this asana, a person stands on their own shoulder; upside-down. This is the most effective for skin problems or even migraine issues, as this asana balances and promotes blood circulation. One should practice Sarvangasana under the guidance of a yoga guru, else wrong posture or sudden fall may lead to any jerk or strain on nervous. Practice it daily at least 5-6 times and then gradually increase the number. Practicing this on a regular basis will bring out flexibility in you and a huge transformation on your personality will be clearly visible. This Yoga asana gives extremely healthy skin.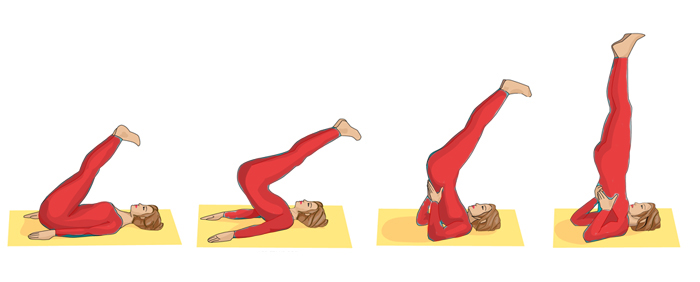 Halasana
To achieve naturally glowing skin, this asana is extremely important. Many people with dull skin particularly try this for a facial shine. If you are new to this asana, again you'll have to perform under guidance. But later, you may try this on your own. Once you get to know how to practice halasana, we bet it will become a part of your daily routine. The effects are mind-blowing. It helps in strengthening your back and leg muscles. For mothers and working ladies, do try this regularly for a flexible body.
Trikonasana
Trikonasana is also known as a triangle pose. This asana gives you more oxygen and makes skin & hair healthier. This asana is also practiced to cure any mental issue like anxiety or depression. Practicing this on a regular basis helps to cure backache, and this yoga asana provides you shiny and healthy skin.
Matsyasana
Matsyasana is commonly known as fish asana. People often do it inside the water or swimming pool, and so people call it as float pose. For any kind of respiratory issue, this asana is performed and believe it or not, it works magically. When breathing is normalized, it automatically effects the skin, leaving the skin shiny, hair healthy, and fit body. Most of the celebrities perform this asana for healthier-looking skin. If practiced regularly, this asana is truly beneficial.
Uttanasana
In this asana, the practitioner has to bend the body forward. When the face is turned downward, it supplies the blood flow and the oxygen well, making the skin healthy and shiny. It is also a stress buster asana. Practicing uttanasana helps the brain to relax and release anxiety. While practicing this asana we give pressure to thighs, arms, and stomach which relaxes the tightness of the muscle.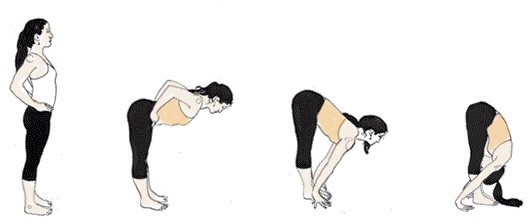 Pavanmuktasana
Every skin problem is related to the stomach. If your stomach and bowel movement is good, the skin will be glowing and will look healthy. But if you are facing any stomach problem-related issues such as constipation, then until and unless you won't fix this problem, your skin problems will stay. Pavanmuktaasan is especially for those who are facing constipation. By practicing the asan one can easily get healthy skin and rid from pimples, blemishes, or acne.
Learn how to do pavanmuktasana
Bhujangasan
Bhujangasan is also popularly known as cobra pose which is extremely beneficial for back pain. It is known to flush out any toxins from your body and provide you a clean inner self. Also helps in reducing stress, which in turn automatically gives shiny skin.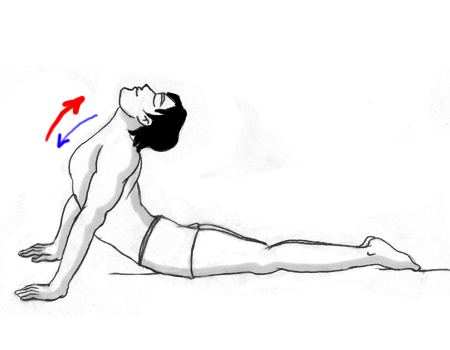 Tadasana
Tadasan leaves a drastic impact on or lives. This is very good for increasing focus and concentration. Tadasan is also known as mountain pose and palm tree pose. One person stands in Tadasan it is important for him/her to stay focused in order to maintain the pose without falling. Once the dedication is given, one gets the habit of staying in focus, thinking wisely, managing stress, and thus a healthier-looking skin.
Shishuasan
It is also known as child pose. This doesn't exert the body but is very important to perform. This gives a calmness and much-needed relaxation to the body. Best for practicing to get healthy skin. It is easy to perform this asana so people usually add this in their daily routine, which is good. Still, people with back pain and serious issues are not advised to perform it.
Adhomukh Svanasana
In this asana, the practitioner stretches their body, just like a dog does. Actually this asan is inspired by the way the dog stretches himself. This asana mainly focuses upon the stretching of the body which gives a glowing and healthy skin.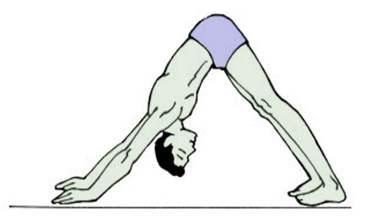 Learn how to do Adhomukh Svanasana
Sarvyoga Takeaways
Instead of heavy medicines and costly beauty products, yoga asan is the best to make your skin healthy. Practice this 10 asan on a regular basis and get a shining skin without fail. Practicing these under the supervision of the yoga guru is much beneficial. Remember, your mantra should be "Live yoga, love yoga".