Acne is a well-known term, undesirable too. The skin's most unwanted guest and almost 85% of the people are suffering or have suffered through pesky pimples. Not only of the face but the biggest enemy of the entire personality. The worst they are, the simpler they are to cure. There is nothing to be astounded about, it's true, pimples are curable, just a few home-made remedies needed and that we will discuss in this article. A bit of patience, proper diet, happy mood, and yoga is undoubtedly useful to reduce acne and any skin problem. In this article, we'll talk about how to cure pimples and acne naturally with a few homemade remedies made with the ingredients available at the kitchen, not to forget, these are backed by science.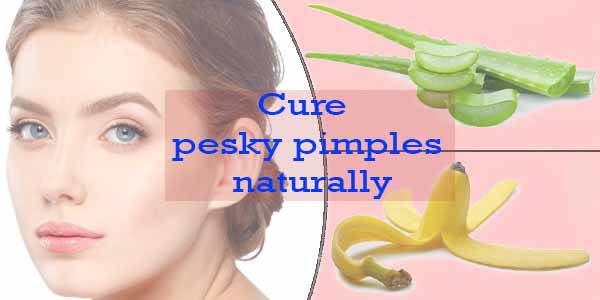 Let us explore:
Honey-cinnamon mask
We know, applying sticky honey isn't very pleasing, but the results and wondrous. Also, cinnamon has antibacterial efficiency, which keeps any infection away from the skin, and provides necessary nutrients as well.
Let's do it-
2 spoon honey
1 spoon cinnamon
Mix them and make a paste. Apply the pack on the clean, dry face. You may also put the pack only on the spotted area, but spreading to the whole face brings the glow. Leave the mask on the face for 15 minutes. Rinse with warm water, and pat dry your face. Repeat twice a week.
Powerful Papaya pack cure pimples
Papaya pack heals from inside. A MUST for pimple prone skin. You may find a lot of skin products in the market out there with papaya essence, but go for the fresh pack, make it yourself. Raw papaya is what you need, so pick one and get ready to make an ever refreshing face mask.
Let's start-
Take 1 papaya
Mash it well till it becomes a paste
Clean your face and apply the mask. Leave for around 20 minutes and wash it with warm water. Warm water helps slough off dead cells and keep the skin radiant. As papaya can make your skin a bit dry, so don't forget to apply a moisturizer that suits your skin type.
Banana peel heals
Banana, as we all know, goes perfect on all-type skin. Their peel has lutein which is an antioxidant. The work of antioxidant is to promote healthy cell growth, they also don't let the skin turn red, so rubbing a banana peel mask is safer.
So here we go;
Take 1 banana peel
Start rubbing the peel circular on your face. Go slow and cover all the face. Leave it for around half an hour. Rinse with warm water.
Wonders of aloe vera
They say aloe vera gel is a skin's best friend. How true! Several aloe vera gel packs are available by various beauty companies, but again, make it yourself fresh, and it is cheap too! It is best to have an aloe plant. Aloe gel has powerful antibacterial properties.
Here is how to do:
Take fresh aloe vera gel. Cover all the acne areas on the skin, apply all over the face. As the skin absorbs aloe vera, you don't need to wash your face necessarily, or you can if you want.
Neem cure pimples naturally
Neem is forever useful, and available everywhere. It is the most effective remedy to cure pimples on your skin. Just make neem your best friend, and see the magic, neem leaves will never let you down.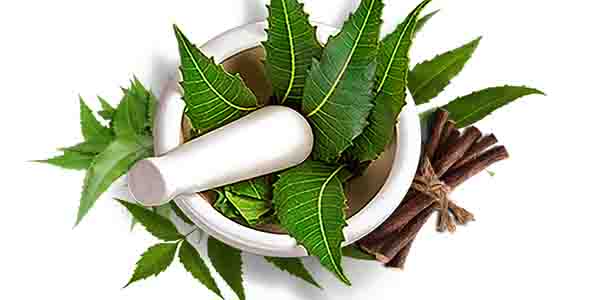 This is what you have to do:
Just grab some neem leaves from a nearby tree. Grind it to a smooth paste. Apply it on your clean face. Leave it for 10 minutes and wash your face. Do this regularly. For internal purification, you may make a habit of chewing 2-3 neem leaves daily. This will purify your blood.
Magic of Potato…cure pimples
Yes you heard it right. Potatoes are magical. They can heal your skin and cure pimples. Especially when your pimples have popped-in during monsoon days. Do try this remedy for a clean healthy skin.
Try this:
Slice the potato, apply the slices one by one on your face on infected areas. Rub it smoothly. Practice this regularly and get rid of horrible red pimples and gain that confidence again.
Honey and Turmeric treats pimple naturally
Honey and turmeric together make a great combo and are available in our kitchen easily. The strength of turmeric is unbelievable. It can cure the body's biggest problems when consumed in the right way. It has anti-inflammatory which when applied on the skin helps the skin to exfoliate and repairs it. Its anti-microbial powers heal the skin from the root. Honey, on the other hand, soothes the skin and relaxes it.
Do this:
Mix half spoon turmeric and one spoon honey together to make a paste. Apply on the infected area and leave it for 15 minutes. Wash it off with lukewarm water. Practice this every day at night.
Olive Oil
Olive oil can't be ignored. It is great for the skin as well as hair. One should apply olive oil daily after bathing. This adds shine and nourishes the skin from within. It moisturizes the skin and removes dryness permanently if applied regularly. Olive oil is best for winters.
This is how olive oil can repair your skin:
After coming out from bath pat dry the skin and apply olive oil instead of moisturizing lotion. Do this every day. Mix olive oil in the face packs you use, it nourishes and heals the skin, also removes the dryness. You may also start using olive oil in your cooking. It is low in calories and is extremely healthy.
Sarvyoga Takeaway
Ages old mom's nuskhe were and still are outstanding. People around the world spend a lot of bucks in beauty products to get rid of skin related problems, little they know that solutions are readily available in our kitchen itself. We shouldn't underestimate the power of spices and herbs available in the kitchen. Importance should be given to natural remedies instead of chemical products. Alo keep practicing yoga asanas for healthy-looking skin, regular practice of yoga cure pimples naturally.