Yoga is a widely acclaimed self-healing technique that requires patience and practice to master. As much as learning Yoga has gained popularity, the teaching of the same is very well-received too. There is a lot of information available on various forums about how an individual can learn Yoga. However, due to the absence of sufficient feed about Teachers Training, many aspiring Yoga teachers lack information about how to choose a Yoga Teacher Training Program.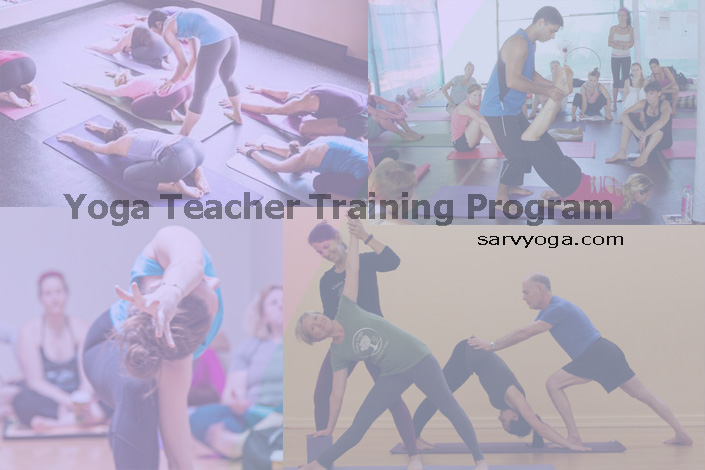 There is a great variety of courses accessible which makes it difficult to choose rightly. Because there's very little said about Yoga Teacher Training, we bring you an important facet of the same in this post.
Considerations to make before choosing a Yoga Teacher Training Program suitable for you-
1. Schools/Types of Yoga
Hatha Yoga is that branch of Yoga that deals with postures and breathing exercises. These two are performed together for achieving the balance of mind. Different types of Hatha Yoga are –
ASHTANGA

: Performed intensely by synchronizing the breath with body movements, producing internal body heat.

KUNDALINI

: Comprises of spiritual and physical practices such as Asanas, mantra chanting, and meditation.

IYENGAR YOGA

: Modifies asanas by practicing with props and long posture-holding period.

BIKRAM YOGA

: Asanas performed in artificially heated surroundings to release toxins from the body.

VINYASA

: Yoga involving coordination of movements and breathing together. In fact, Ashtanga and Power yoga come broadly under Vinyasa.
2. Course Duration
The course duration for these programs may range from 1 Month – 6 Months. Some of these programs are intensive, while the others may be extensive. The intensive courses may be for 1 month, with daily classes 8-10 hours each. The extensive yoga teacher training program may range from 3 Months – 6 Months, with only weekend classes 8-10 hours each. One may choose the course duration depending upon their lifestyles. During the intensive type of course, the trainees often stay in the institute. In this period, they lead a simple and disciplined life of a Yogi and adhere to rules of the institute.
3. Expertise Level
Different organizations design courses on the difficulty level such as – Basic and Advanced. Basic is meant for beginners and is generally a 100-hours program. The basic program is the entry point into the Yoga Teacher Training arena and prepares for future programs. The advanced yoga teacher training program is few steps ahead of the basic training. It may be a 200, 300 or 500-hours training program depending upon the detail in which an individual chooses to learn. In some Yoga Teacher Training schools, a person can enroll in the Advanced level only on passing the Basic stage.
4. Expenses Involved
The expenses vary from one institute to another. Mostly, the course duration and difficulty determine the course fee. In India, the fee structure ranges from INR 25,000/- to 100,000/- in most cases. While some institutes may ask for an advance fee, others may allow otherwise.
Yoga Teacher Training is a physically and mentally enchanting process. It is also a lifetime experience to learn from experts and shape their career too. In order to pick the best program for this, one should do a thorough check of choices. After considering all the factors above, a person can easily choose what suits them the most.