The cosmetic industry is one of the biggest industries all around the world. And most of us use new cosmetics products that are shown in ads. The entire cosmetic is branded but costly and requires a big pocket of yours.
Most of the people pay handsome amounts to their face without thinking.
Here we all pray for healthy skin because it boosts an individual's confidence. In this, our main focus is on the natural face packs for making your skin bright, without spending a large amount.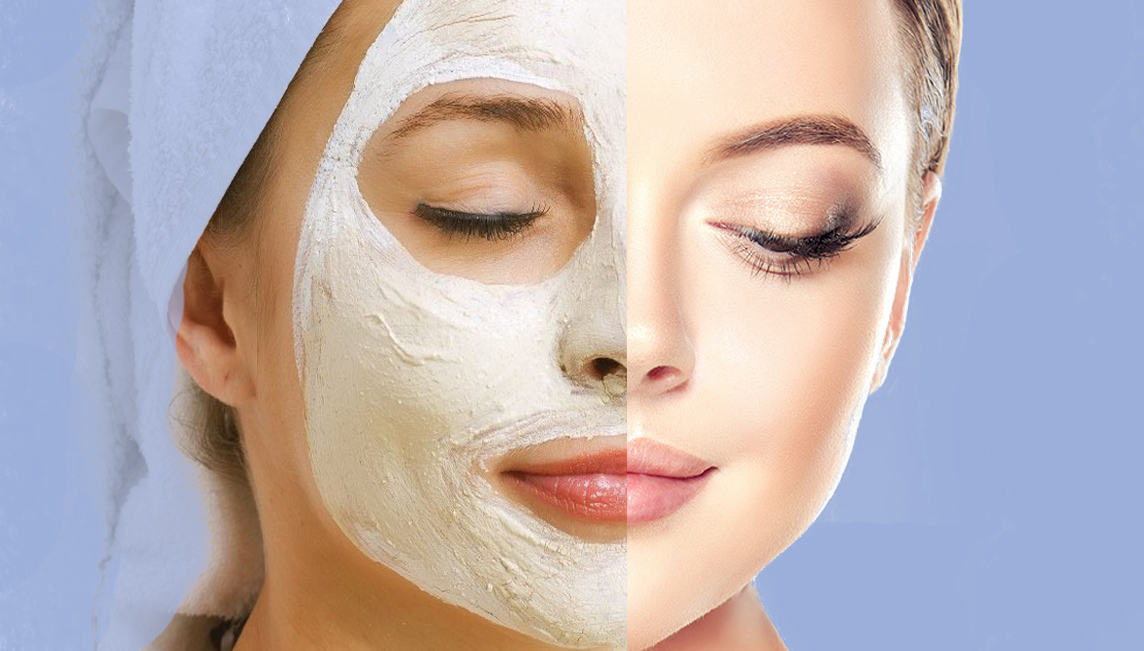 Nature means Ayurveda, and Ayurveda is the most successful, effective and useful for this purpose.
Ayurveda has many amazing products & another medium, which can be used as facial masks for your face. Natural products heal and treat your blemished and dull skin into a twinkling and healthy skin.
So, your wait is over, we mention the most simple and effective Natural Face Packs for your glowing skin. The interesting fact is that you can make natural and Beautiful face masks in your home.
Natural Face Packs for Glowing Skin
Turmeric face pack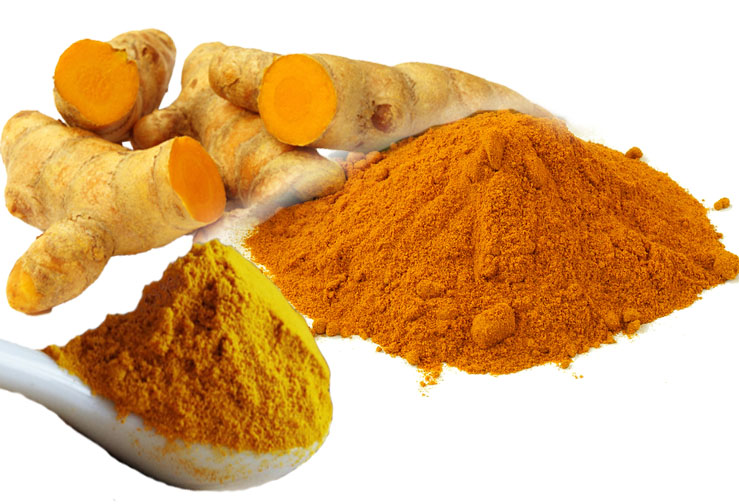 Turmeric is the most common and natural facial pack for enhancing your face beauty. For making turmeric face pack follow the instruction below. Turmeric is used for flavor in food items, but it is also a good antioxidant, thus it's best for making a face pack for your face. It is the common spices, which you find in your kitchen.
For Turmeric Natural Face Pack, Take two tablespoon turmeric powder and mix it up with milk in the same quantity. And make a paste from the mixture (you can also use milk cream instead of cow milk). Apply this mixture to your face gently but close your eyes during applying. And leave it for 15 to 20 minutes then wash your face with cold water. But you have to rinse your face properly coz it leaves yellowish color.
Gram flour (Besan) with turmeric face Pack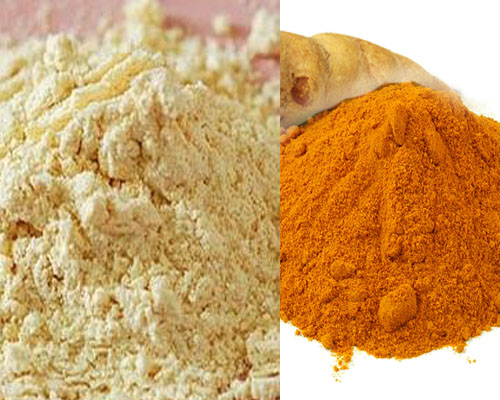 This is the best Natural Face Packs combination for your face. Just you have to add gram flour (Besan) with turmeric. Take half a tablespoon of turmeric powder and mix it up with 4 tablespoons of gram flour. In this, add some raw cow milk or milk cream for making a paste. Mix it properly and apply it on your face with your hands. Leave it for 15 to 20 minutes. After that wash properly with water. Use this paste once in a week for glowing & twinkling complexion.
Note that, when you see some cracks in the face pack on your face, immediately wash your face.
Honey and Lemon Mask
The combination of Honey & Lemon is the best Natural Face Pack and a good antioxidant with awesome moisturizing properties. That gives you light & clean skin without spending too many bugs.
Preparations
For the making of Lemon & Honey face pack, Add 1 tablespoon of honey with three to five drops of lemon juice. Mix it properly and then apply it on your face. Note that cover all regions of your face properly. Wait for 15 to 20 minutes and then wash your face with normal water. Use this Natural Face Pack once in a week. This facial pack will give your twinkling and soft skin free of cost.
Turmeric, gram flour, and lemon face pack
For Natural Face Packs, This trio is the deadly combo for tanning, dead skin cells, and for dull skin.  Try this Face Pack combination for once and you'll see the change in your face.
Preparations
In this trio mixture, take few drops of lemon, a pinch of turmeric with a ½ tablespoon or some Gram flour mix it all with raw milk of cow, milk cream or you can also use some rose water(for making the facial pack smoother). Clean your wash & gently apply this mixture throughout the face. When some cracks appearing on packs, immediately wash your face with cold water and gently use a face towel on your face. This Natural Face Pack solves your tanning, blemishes, and removing dead skin cells.
Natural Homemade Facial Scrub
The scrub is also an important part of cleaning your face properly. It's better if you use a homemade scrubber for your beautiful face. The homemade scrub does not harm your face, means it has no side effects and you don't have to pay a handsome amount for branded cosmetic products.
Preparations
For making the good quality scrub, you have to take 1 tablespoon of rice flour (rice flour should be very fine), some sandalwood powder, and conch shell powder. Mix properly all these items after that take 1 tablespoon of gram flour, rose water and half tablespoon of milk powder. Mix it all properly. And use this natural scrub twice a week. This scrub gives you the feeling of scrubbing like a spa.
Let's move on to some Aromatic flower face Packs for Glowing Skin.
Rose petals Face pack
How do you feel if you'll get glowing skin with aroma? Don't worry we make it easy for you.
Preparations
You need a good amount of rose petals, note that clean the rose petals properly. Now, take some raw milk and mix it with rose petals in the blender. Clean your face very well and apply this pack on your face. Leave it for 15 to 20 minutes. After time passes wash your face.
Marigold Flower face pack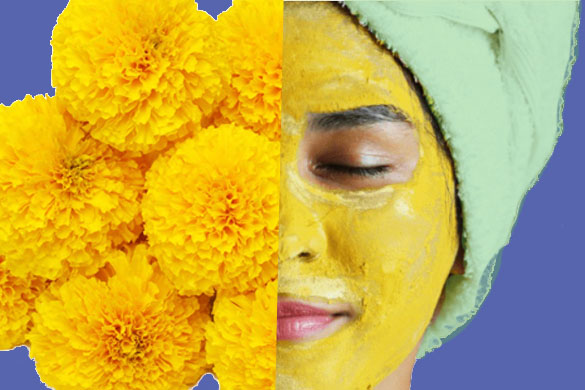 Marigold flower is famous and common in India. Genda is the local name for this flower in India. You need a fresh Marigold flower. For Natural Face Pack Mix it up well with a ½ tablespoon of honey and some raw cow milk or milk cream. Make a paste and apply it to your face wait for 15 to 20 minutes. Wash with clean water. Use this facial pack once a week.
This flower facial pack has also antiseptic and antibacterial properties besides its aroma. Best for pimples along with it tighten your skin pores. It's the best natural face pack for oily skin.
Sandalwood or (Chandan) Facial Pack
Chandan is world-famous for its amazing aroma. Sandalwood is well known by its name Chandan in Hindi. Make a paste of sandalwood by rubbing on clean stone and some rose or normal water and nothing to do. Just apply on your face and wait for only 10 minutes. Definitely, you'll feel some change in your face by using this face pack. It gives instant cooling to your face, so for a summer season, This Natural Face Pack is awesome for your twinkling face.
The sandalwood face pack is a famous facial pack among all for its instant effect. If you want a better result then use it 3 to 5 days a week.
You can alter the sandalwood face pack by adding some extra items. And your aromatic Natural Face Pack is ready.
For this, take only one tablespoon of sandalwood paste, few drops of lavender oil, with 2 or 3 drops of rose water or rose oil, some gram flour, and a little pinch of turmeric powder. Mix it all with milk and apply on your face, just wait for 10 minutes and rinse your face with clear water.
Important Tips for Your Beautiful Skin with Natural Face Packs
Drink lots of water for clear skin and avoid dehydration. Whenever you go outside on the hot sunny day put on a good quality of sunscreen and sunglasses for your skin and eye protection.
But it's good if you strictly avoid wondering in too much sunlight. The most important thing forgets too much oily and junk food. Prefer more green veggies and fruits instead of junk food/oily or too much spicy food.
Choose natural cosmetic products in place of chemical-based products. Chemical-based beauty items harm your skin and make it dull.
(Nature's gift is free to all)