Yoga has stayed in the Indian culture for an aeon now, it is a prominent part of the oldest of manuscripts. The perfect way to emotional harmony, mental peace, and physical strength. For the purpose of spreading awareness about Yoga, International Yoga Day 2020 is celebrated around the globe on the 21st of June. The practice has transformed people's lookout towards a healthy, spiritual living.
Rooted deeply in society, yoga has maintained an image of all-round development of people who practice it regularly. Some followers have also claimed that yoga helped them recover from serious ailments. Well, 360-degree development of the body, mind, and soul has remained the core attraction for many.
Yoga is the daily routine of many political figures, brands, and fitness enthusiasts.
Enlisted are some of the key reasons why yoga must be a part of your daily routine.
To Stay Flexible and Develop Strength
With plenty of stretching exercises, daily yoga can be the long-awaited catalyst to improve your body posture, enhance flexibility, and develop strength. There are multiple yoga poses and various regimes that focus on these aspects of physical development.
You need to first determine your focus point and set a regime that helps you achieve that specific goal. Poses like Surya Namaskar are great for overall flexibility, glowing skin, body fat loss, destressing, et al.
There is another one, i.e. Vajraasan, it is one of the rare exercises that is performed right after every meal. This one helps in building leg and lower back strength plus bettering the digestion.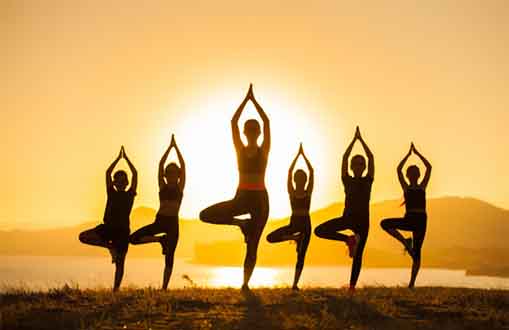 To Boost Immunity
By simply slowing down the degeneration of cells, yoga has been a proven way to boost the practitioner's immunity. Regularly practicing yoga help the body fight ailments, even the worst one of those. Some practitioners have shown great improvement in terms of recovery from an existing disease and maintaining a rather disease-free lifestyle by just the means yoga. Begin your improvement this Yoga Day 2020.
To Enhance Focus
The various yogic breathing exercises are a proven method for enhancing the focus of the body and mind. Even the bettering of the posture can help you stay in one sitting position for a long time without having any back pains, reducing the major distraction.
To Release Stress
Of course, yoga is one of the best means to release stress. The meditation and breathing exercises in yoga, help calm the mind and therefore releasing the energy or toxins. This results in freshening up the brain! Some practitioners claim that even memory power improves when you practice yoga regularly.
There are many yogic means that you can practice during work hours, like the simple breathing exercises. They help in keeping your anxiety levels low, destress and refreshes the mind.
To Increase Energy Levels
With the release of harmful toxins from the body and freshening up of the body, it feels rejuvenated. Yoga has been the best companion for many loyal followers for years now, and they have all experienced a renewed sense of self by merely practicing it regularly.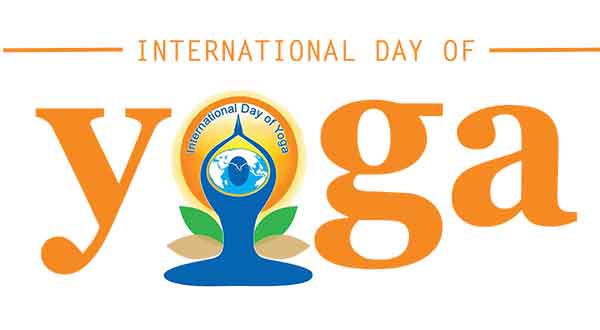 Conclusion – Yoga Day 2020
We can hereby conclusively say that yoga is one of the best form and yet a very underrated form of exercise that not only helps you develop strength but also ensures mental well-being, and not to forget spiritual health. In a world where we are all surrounded by many diseases, this one is the much-needed precaution that everyone must try.
Many online tutorials and guides are available to help you set your regime right. On top of it, they are free of cost. You can also go for a trained teacher who can help you speed up the learning process and get you on track to healthy living.
Yoga is the best kept anti-aging secret for many. So, on this yoga day, let's start with the practice that traverses through generations to make lives healthier not just physically but mentally and spiritually too.
Let's start with a new yogic way of living, this Yoga Day 2020.